This post brought to you by Whitney Farms. All opinions are 100% mine.
We moved into our house a little over six years ago, and to this day, I have yet to get control over the flower/vegetable garden I have in the backyard. It seems no matter how much time I spend out there, it never produces much of anything spectacular. The flowers are lack-luster, and the vegetable plants produce very little. However, the weeds seem to have no trouble thriving. I think it's time to do something about it.
Up to this point, I have only used what is already there. I haven't attempted to manipulate the soil in any way or add any organic plant food. I'm thinking this may be the problem. I've been doing some research and have found that organic soil produces healthier, more beautiful plants because it is all natural and better for the plants. Whitney Farms® has a wonderful line of organic soils and organic plant foods that produce big, beautiful flowers and veggies. I think this is the way I'm going to go this summer because I'm to the point now where I'm ready to plow it all under and get rid of it all. I really hate to do that because I've always dreamed of having a colorful flower garden like this: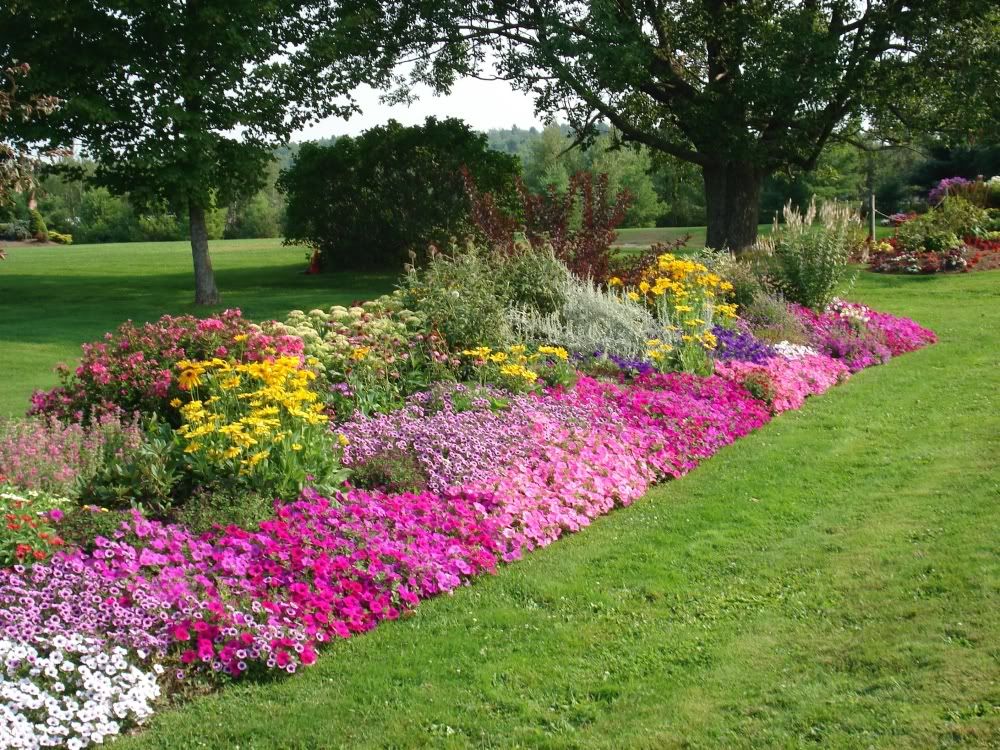 I think I'm going to take advantage of the $3 off coupon for Whitney Farms. If having a beautiful garden is something you've always wanted, or just want to keep your garden in tip-top shape, I suggest you take advantage of the coupon, too!